Breakfast News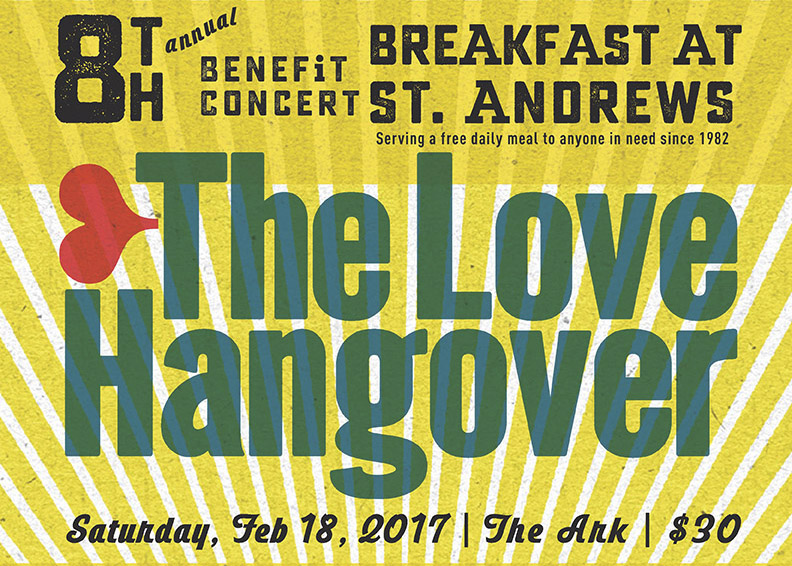 'The Love Hangover' Celebrates the Love Song Three of Michigan's hottest Americana bands and a moonlighting priest will explore the love song in all its guises at The Love Hangover, a benefit concert for the Breakfast at St. Andrew's at The Ark on...
read more
2016 is almost over and we are ringing in the New Year with a lot of exciting changes at The Breakfast at St. Andrew's. First, we have this beautiful new website. There are still some last-minute details to work out, but our new site will provide you with all of the...
read more
Donate Online
Support the Breakfast Program with an online donation and help provide a healthy breakfast to those in need.
Donate
Volunteer
Learn more about the different jobs our volunteers perform and how to sign up.
Find Out More
We are a community providing a daily hot breakfast and welcoming space to anyone who is in need. We do this to nourish and strengthen all those who come through our doors.